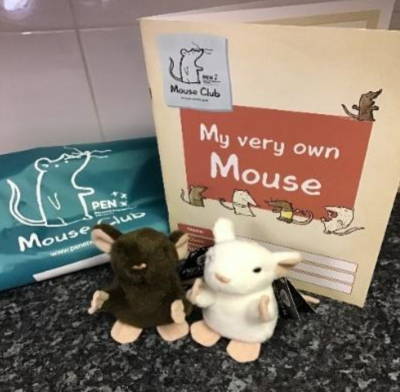 Dear Parents,
We are pleased to invite you to the launch of our exciting new mouse club! The mice have arrived in nursery and are keen to go to their new homes. At the launch party children will be given their very own mouse soft toy to look after and take home.
Mouse club is an exciting new project that will help your child to become ready for school. Through a range of fun activities and support from nursery and home, children will gain and develop valuable skills. Stay and play will become mouse club which will run once every half term which will involve activities demonstrated by nursery staff that you will then be able to do with your child and mouse in nursery (all materials and resources will be provided). In addition to this mouse also comes with a book to record all the fun you have at home. Activity cards will also be sent from time to time with ideas of things to do with mouse at home. Parents and families are children's first and most important educators and we are delighted to be involved in this project with you.
Please come and meet mouse and find out more on 7th October in our school hall at 10:30am for the morning session or 2:30pm for the afternoon session.
We are really looking forward to the fun things we will be doing with our mice this year in nursery and really hope you will join us to find out more.
Please confirm your place using the slip on the attachment below:
Download: Nursery Mouse Club Launch letter (PDF)