2020-2021
Head Boy and Head Girl
Every year, we appoint a Head Boy and Head Girl and a Deputy Head Boy and Deputy Head Girl. The pupils who are chosen exemplify our school Mission Statement, 'Together with Jesus, we will learn and grow in faith'.
In order to be selected, these pupils will have shown during their time in St. Oswald's Catholic Primary School that they have contributed to a variety of different aspects of school life, are very reliable, helpful and put great effort into their learning. They are excellent role models for all pupils in the school.
The children have to apply for the position, outlining why they would be ideal for the role. The children then have to give a short speech, staff and children then vote.
Here is our Head Boy, Head Girl, Deputy Head Boy and Deputy Head Girl for 2020-2021!
Head Boy – George Robson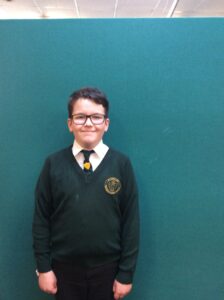 Head Girl – Maisie O'Sullivan

Deputy Head Boy – Jayden Pereira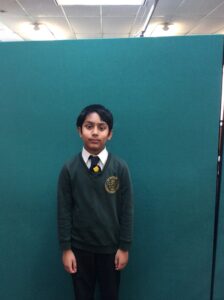 Deputy Head Girl – Bella Edwards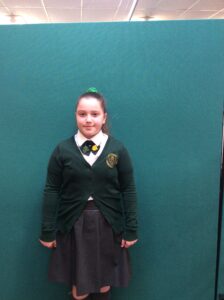 Why we have School Prefects
As part of citizenship education, we believe that children need to experience duties and responsibilities that come with being a member of a community.
At St Oswald's Catholic Primary School, we believe that prefects have a very important role in the day-to-day organisation of our school. Only Year 6 pupils have the opportunity to be a prefect and as a result, the role is considered very prestigious. The position not only allows the Year 6 pupils to lead by example and demonstrate their responsibility, it also enables younger children to learn from a good example. Our prefects wear their badge with pride and complete daily tasks as part of a team to support both staff and children in our school.
Prefects have to apply for the position and their applications go through a selection process. Children from Year 6 may be added to the current group of prefects as the year goes on, the list is never closed.
---
The Roles and Responsibilities of our Prefects
The prefects in St. Oswald's Catholic Primary School take on a variety of roles and responsibilities. These include:
Working alongside teachers to promote positive behaviour
Working with classes during wet break times
Helping to manage and monitor pupil movement around the school
Helping in the school office
Showing visitors around the school
Helping in the dining hall
Helping staff with small administrative tasks
---
Senior Prefects
We also appoint two children (1 boy and 1 girl) as Senior Prefects. The role of the Senior prefects are to support Head Boy and Head Girl, to help organise the Rota and day to day duties of prefects. This year, Senior Prefects also help lead our Monitors from each year group and help them fulfil their duties around school.
---
Our Head Boy and Head Girl for 2019-20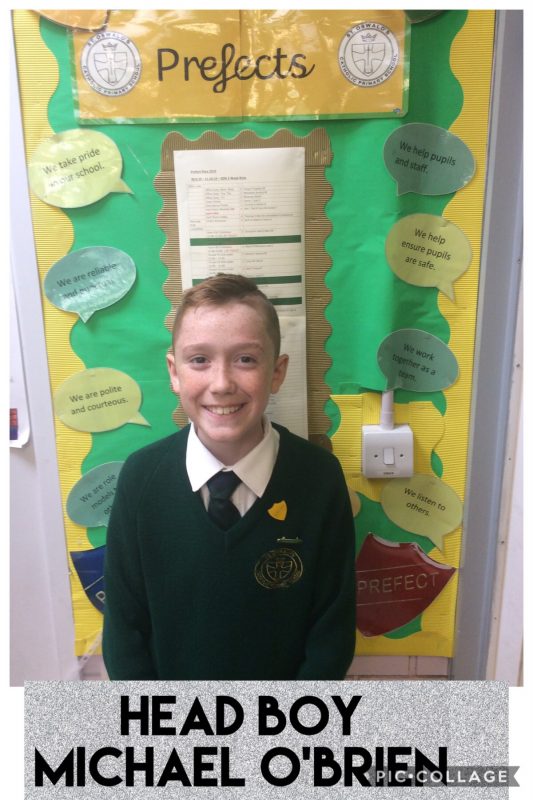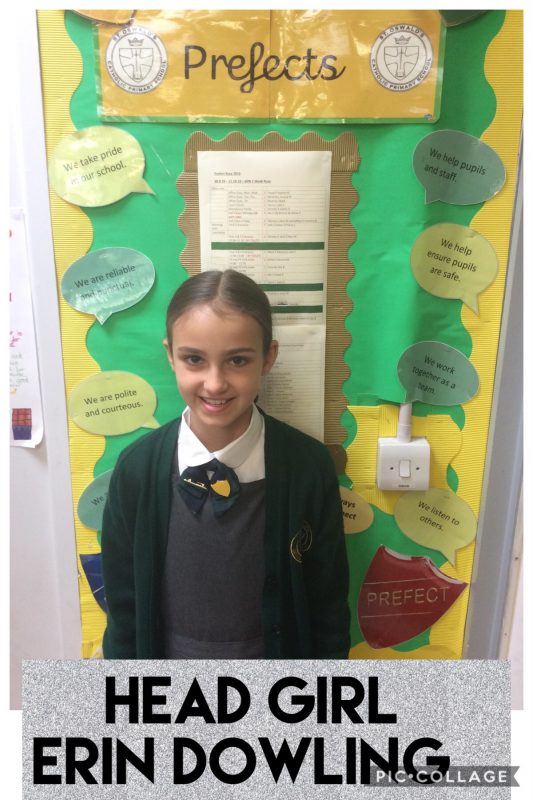 ---
Our Deputy Head Boy and Head Girl for 2019-20
---
Our Senior Prefects for 2019-20