Catholic Life
We raised £563.33 for the Poppy Appeal! Well done to everybody involved!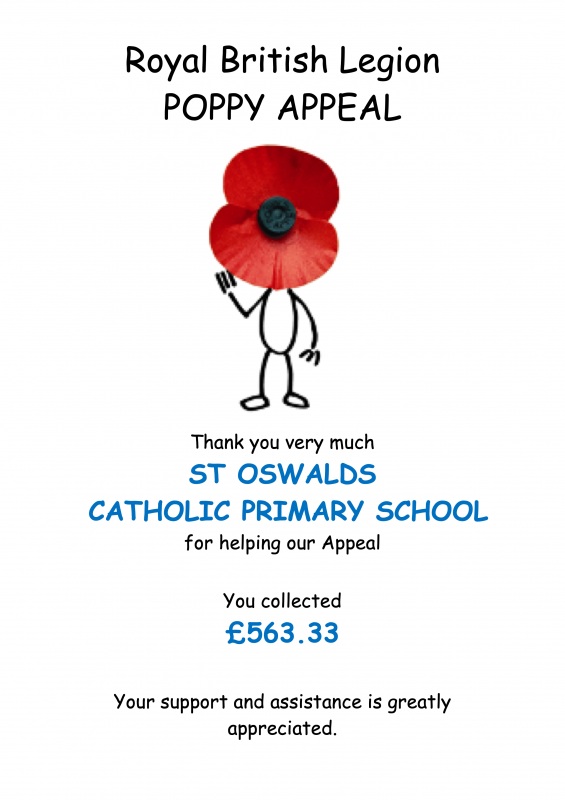 Parents Letter Autumn 2019 – Important dates and Religious Education
ALL SAINTS
(1 November)
We celebrate the lives of special and ordinary people who have responded to God's invitation to love.
THE COMMEMORATION OF ALL THE FAITHFUL DEPARTED (ALL SOULS)
(2 November)
Today and throughout the rest of November we pray for those who have died.
Eternal rest grant unto them, O Lord, and let perpetual light shine upon them.
May they rest in peace. Amen.
OUR LORD JESUS CHRIST, KING OF THE UNIVERSE
(24 November)
ADVENT
(Begins 1 December)
Advent means 'coming'. We think of the coming of Jesus when he was born but we also think of his promise that he would come again at the end of time. It is a time of waiting and preparing. It is only in the last week of Advent that we focus upon the events to be celebrated at Christmas.
THE IMMACULATE CONCEPTION OF THE BLESSED VIRGIN MARY
(9 December)
This feast marks the first stage of the existence of Mary, the mother of Jesus. She was 'full of grace' from the very beginning and
co-operated with God throughout her life.
CHRISTMAS DAY, THE NATIVITY OF THE LORD
(25 December)
On this day we begin our celebration of the birth of Christ.
Come and See – RE Newsletter – Spring 2019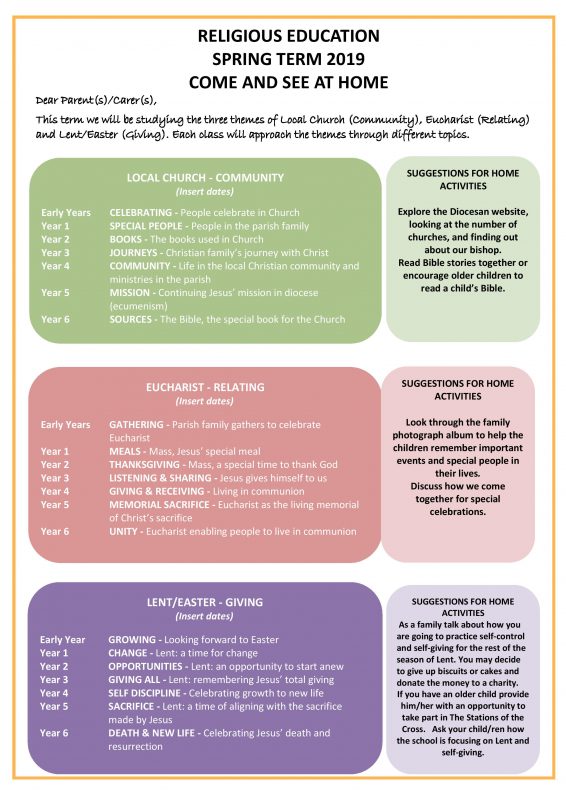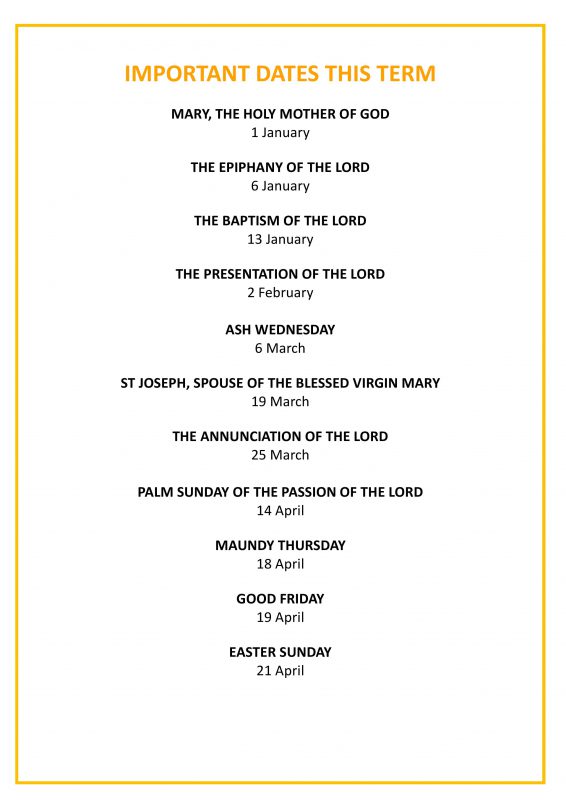 Download: Come and See – Spring 2019 (PDF)
Wear Blue for Bobby Day – Friday 15th March 2019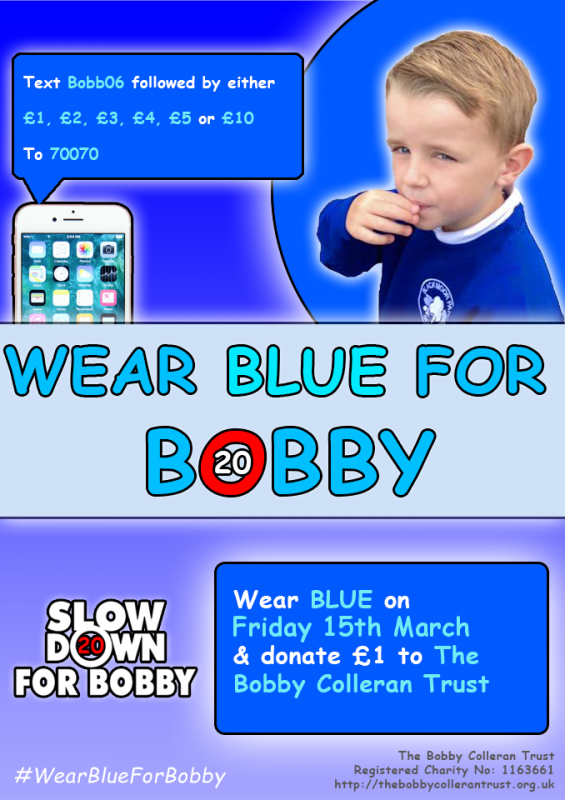 [2BD] Signs and Symbols of Baptism
[1LM] Explore Jesus' Family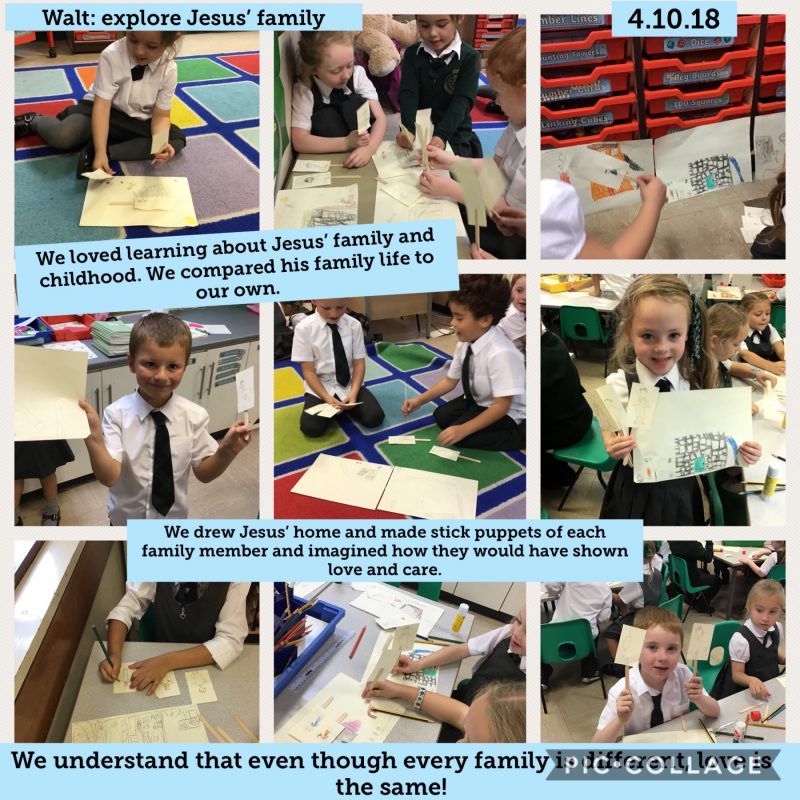 [Year 6] Fund Raising Autumn 2018
MacMillian Cancer support & CAFOD Wear it Bright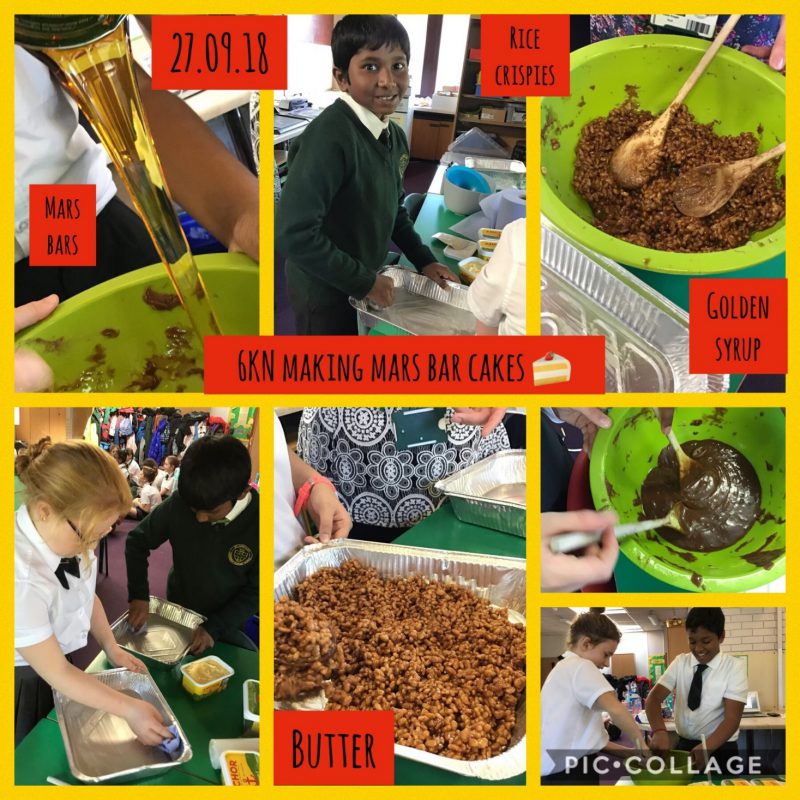 Year 6 made Mars Bar tray cakes to raise money for our chosen charities. We enjoyed working together to create a tasty treat that can be sold to raise lots of money. We also conducted a year 6 cake sale with cakes we had made at home.
[3NW] Macmillan Cake Sale
RE Newsletter – Summer 2018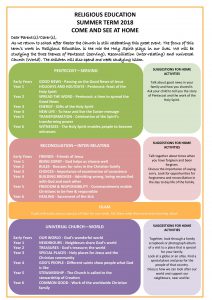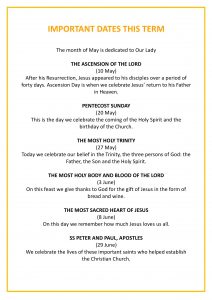 Download: RE Newsletter – Summer 2018 (PDF)
[Year 1] Sponsored Mile for Nugent Care