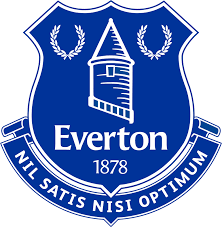 And the winners are…
Well done to Ben, Daniel, Callum, Harry & Cameron who won the tickets to see Everton play Watford this Sunday at Goodison Park.
****
Dear Parents / Guardians,
As I am sure you are aware school has close links with Everton Football Club. They have kindly provided the school with complementary tickets for this Sunday 5th November match against Watford. On this date a parent will need to accompany their child to the football match and stay with them for the duration of the game. Everton vs Watford will kick off at 16:30.
Unfortunately, we only have 5 sets of tickets (ie 1 child, 1 adult), names will be entered into a draw. Please complete the slip below to register your interest and be entered into the draw. Tickets will be drawn on this Friday (3rd November) and parents will be informed.
Yours Sincerely
Miss Sime
Deputy Headteacher
My child would like to be entered into the draw for the Everton VS Watford match on Sunday 5th November.
A responsible adult will accompany my child for the duration of the match.
Child's name: _____________________________________________Class: ____________